Community Update: 9/11 Day of service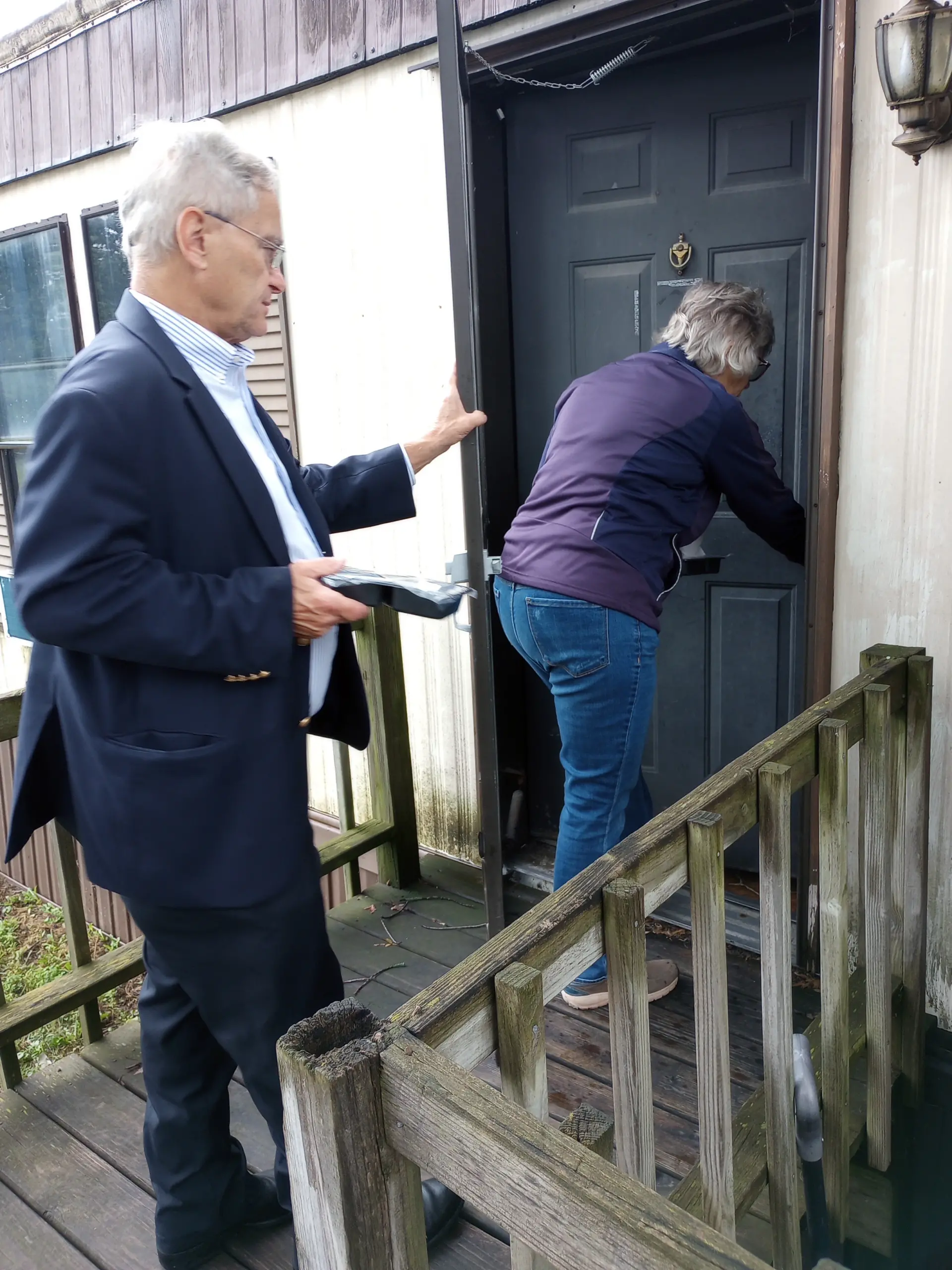 In observation of 9/11 National Day of Service, Kenosha Area Family & Aging Services, Inc. (KAFASI) was privileged to have Department of Revenue Secretary Peter Barca accompany one of our amazing volunteer drivers, (Lori Brown) on a ride along to deliver Meals on Wheels lunches to our wonderful clients in the city of Kenosha.
Twenty-Two years ago today, many men and women dedicated their lives to help save others. Today KAFASI honors the many family members, survivors, and first responders who showed us what we are capable of when we pull together.As a former Board Member of KAFASI, Mr. Barca knows firsthand how KAFASI cares for the Seniors in our community.
Through our ongoing partnership with United Way of Kenosha County, CEO Carolynn Friesch, Marisa Markowski and her team connected us with Mr. Barca for the National Day of Service and Remembrance of 9/11. Serve is what we do here at KAFASI. Each and every volunteer in every program here at KAFASI are the actual heartbeat of what we do.
We would like to thank all of our volunteers, Department of Revenue Secretary Peter Barca, The United Way of Kenosha, Lori Brown, and Leanne Dykstra of Lakeside Towers for your dedication and collaborative efforts in making sure that the Senior Community of Kenosha is cared for.