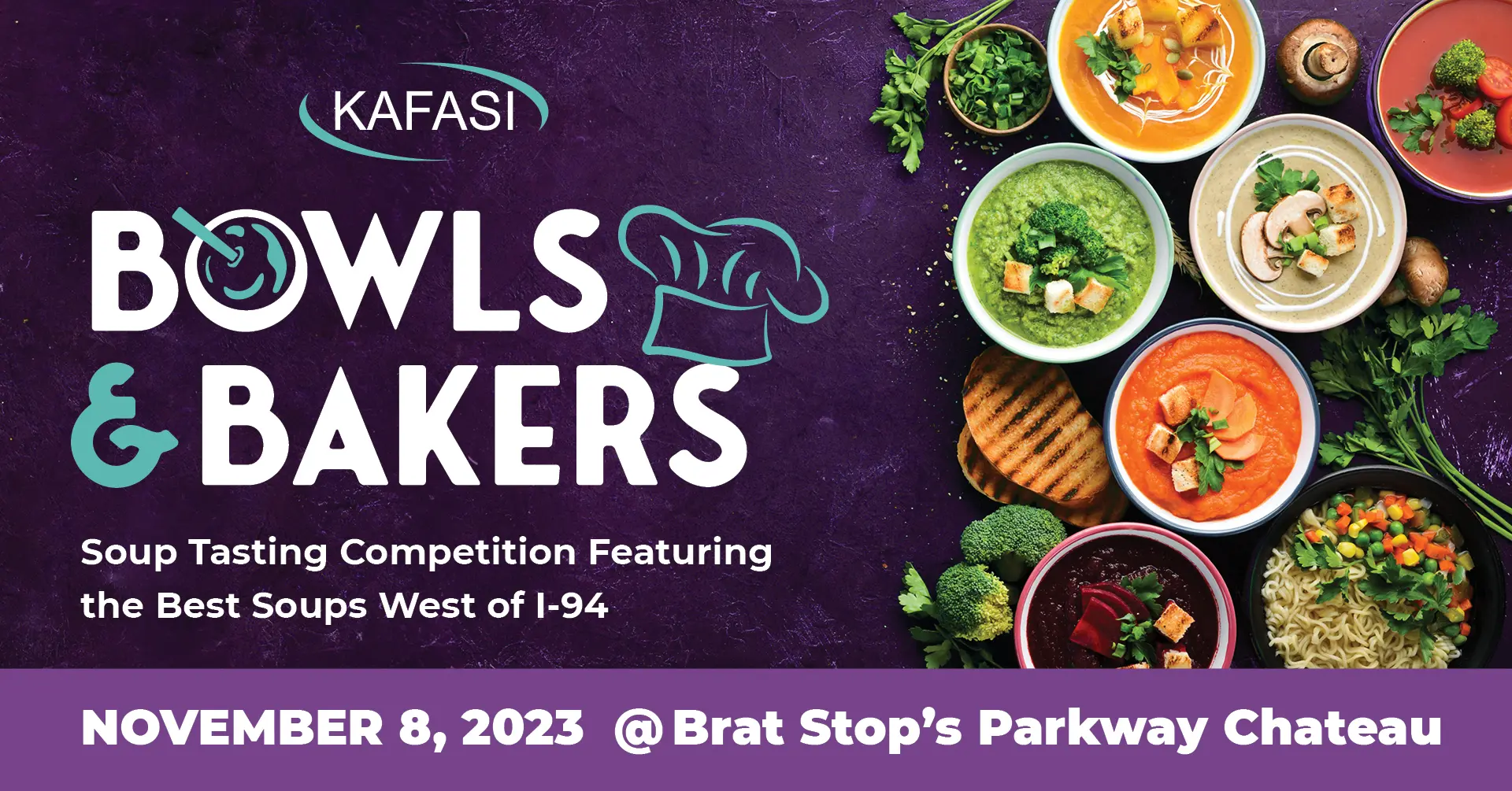 DATES
November 8
LOCATION
Brat Stop's Parkway Chateau 12304 - 75th Street, Entrance C Kenosha, WI 53142
RSVP/Contact Info
For more information call 262.658.3508
This Soup Tasting Competition features the best soups west of I-94!
Save the date for the KAFASI Bowls & Bakers event at the Brat Stop's Parkway Chateau! Indulge your taste buds, support a great cause, and have a chance to win Packers vs Bears tickets! Don't miss out on our bake sale, exciting raffles, and a day full of delicious flavors.
Tickets will also be available at the door.
Enter to WIN Packers vs. Bears Tickets!