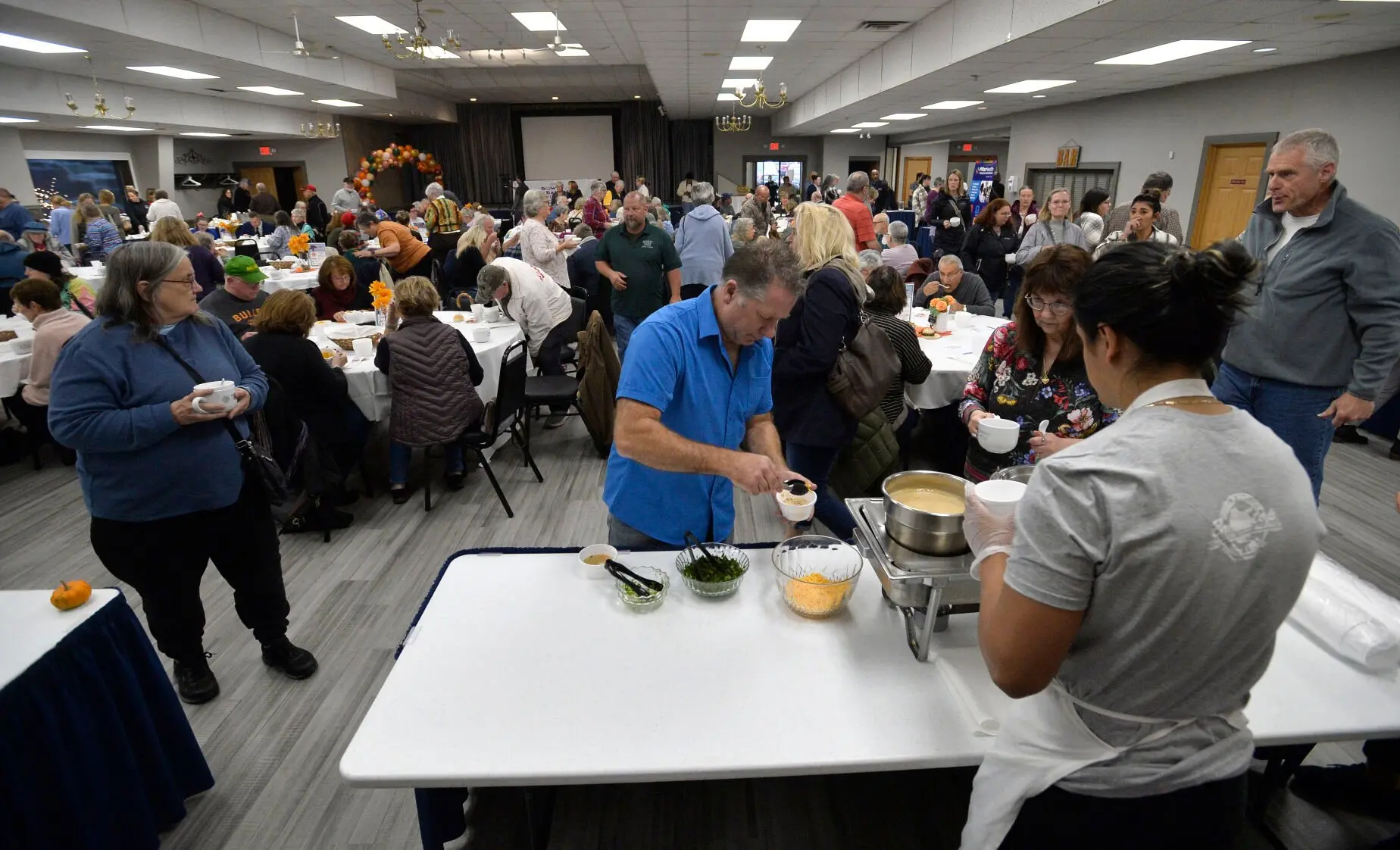 On Nov 8th, 2023 Kenosha Area Family & Aging Services, Inc. (KAFASI held its annual Bowls and Bakers competition at the Parkway Chateau, and all we can say is WOW!!!!
COMMUNITY, FRIENDS, PARTNERSHIPS, RELATIONSHIPS, and TEAM are other words to use that summed up yesterday as well, and what an event yesterday was with all these things present! The fundraiser, we are told, is the largest ever, getting to the point of standing room only! We can't thank everyone involved enough, from our soup vendors to the volunteers and staff who helped out, and of course, the community who came to enjoy all the deliciousness the day had to offer.
Special thanks again to all of our Soup Vendors and our sponsors! Huge thanks to our friends at
Dooley & Associates
,
Pillar Health
, and
Kenosha Community Health Center
for their beautiful donation/sponsorship of Soup Bowls to support our event. Everyone loved them and we can't thank you enough for your friendship and partnership! Dooley & Associates also created and designed our Logo and Marketing for the event! If you are an agency looking to partner with great people on Marketing, Website, and Design work, look no further than Dooley! We simply Love Them!
Our Mission at KAFASI is to: "Promote Healthy Aging, Strong Families, and a Connected Community!
This was on display yesterday and those in our Programs were impacted by your gesture! On behalf of all of us at KAFASI we Appreciate You! Next year's event will be even more Amazing!
Thank You to the following Soup Vendors for their contributions and continued support.
§ Luisa's Restaurant – Stuffed green pepper soup
§ Sandlots of Salem – Korean chicken soup
§ Wilmot Stage Stop – Cream of Lobster
§ Benders Bar & Grill – Cream of mushroom (north) chicken dumpling (south)
§ The Parkway Chateau – Taco soup
§ The Red Oak Restaurant – North Candy Georgia bisque
§ Bassett Creek Saloon & Eatery – Pork vegetable
§ Copper Bottom Bar and Grill – Clam chowder
§ 45 Diner — Chicken tortilla